FOR 04-07 MONTH OLD BABIES
One of the most fun period to photograph a baby is 04-07 months of age. It's the time when babies are able to turtle and keep the head up unaided but cannot sit on their own. 
Infant baby portraits capture the beginnings of those dynamic personalities that will be with you forever. Investing in quality portraits is the perfect way to capture those fleeting moments, it's one you will want to cherish forever long after your little one is all grown up.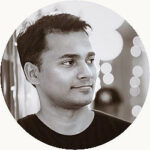 Baby Photography holds a special place in my heart. Being a parent of two beautiful kids, I realize how important it is to preserve every moment of their childhood. And to relive those times repeatedly as we watch ourselves growing older over the years. 
I am one of the most experienced baby photographers in India, and I feel truly blessed to get to do what I love. It will be my honour to capture these once in a lifetime memories for your family. I like to keep things simple with the focus remaining on your beautiful little infant and family while enhancing the emotional connection in the images. 
If you like what you see in the gallery below, you're going to love your photos. I look forward to creating magnificent memories for you!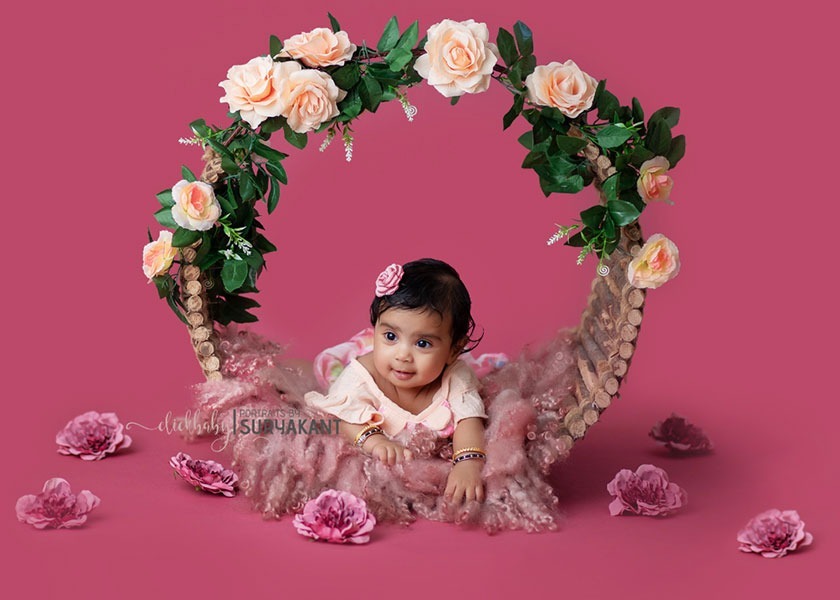 Infant baby photoshoots are for babies between 04 to 07 months of age when they are able to turtle but can't sit unaided just yet. At this age, the baby smiles are so innocent and pure, that it melts your heart. This is also the phase in which a lot of parents want to have a half birthday photoshoot or six month milestone photoshoot for their little one. 

I style each session with a beautiful selection of high-end custom handmade props; bonnets, headbands, wraps, etc. I use ultra-soft fabrics and knits, natural tones, and textures. Only the very BEST for your child. 
You can choose to have the shoot at your home or our large photo studio at Hyderabad. Sessions are from 2-4 hours, with ample time for feeding, setup changes, naps and cuddles. At the photoshoot, your baby's safety is given the utmost importance. 
If you are not based in Hyderabad please note that we travel all over the country for photo sessions. If your city is reachable by air or train, we will love to come over for a photo session with your tiny little newbie. We frequently travel to places like Guntur, Vijayawada, Vishakapatnam, Bhubaneshwar etc.
Combining your infant photography session with baby milestone sessions is also a wonderful idea. We have a variety of milestone packages available. Talk to us to know more.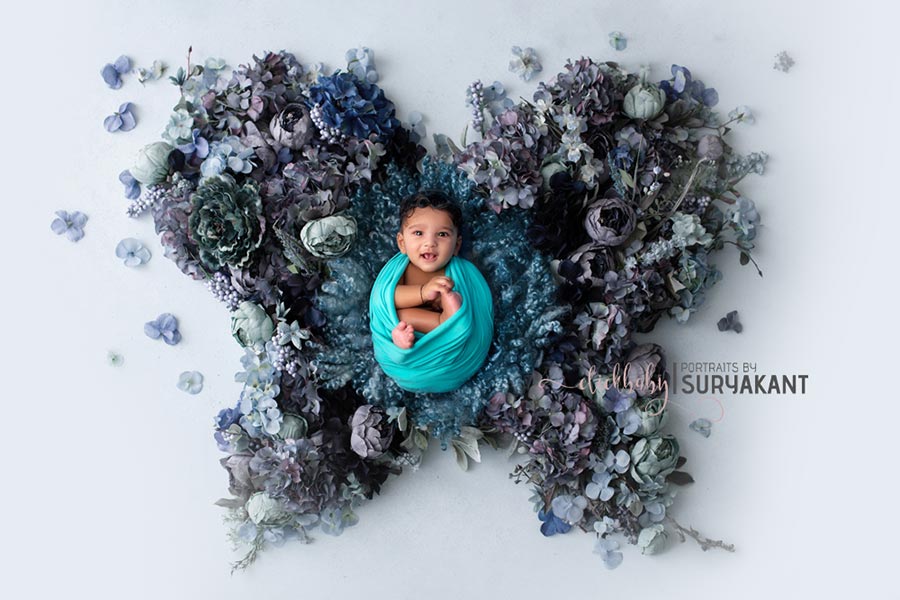 We have a variety of packages and collections for Infant baby Photoshoots. 
Our STUDIO infant photoshoot packages start from INR 20,000 and our HOME infant photoshoot packages start from INR 35,000. 
You can ask for pricing below to receive complete details on your email in 5 minutes.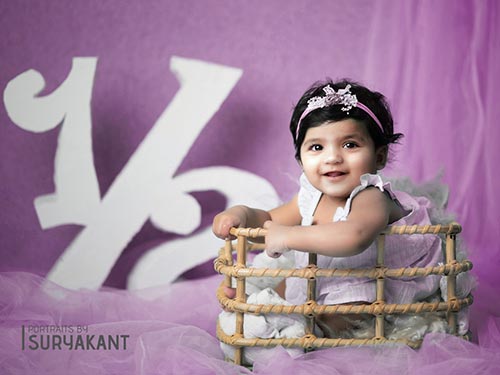 Half Birthday Photo Shoot
six month milestone photo shoot
You will be amazed at how fast your baby grows up. From rolling over to sitting, standing, walking and running, your baby will surprise you at how fast it all happens. And six-months-old is quite an important milestone.
Our milestone/monthly baby photoshoot packages are designed to capture these stepping stones in time. These include regular shoots every few months evolving into a final portfolio that incorporates the different stages of your child's first year.  You can choose the number of milestones as you wish.
At Clickbaby, safety is our priority at all times, especially during flu season and during this COVID-19 epidemic. Because we work closely with vulnerable clients including newborns, small children, and pregnant women, we would like you to know that we are not taking the current Coronavirus outbreak in Telangana lightly. There is absolutely nothing more important to us than the health and safety of our clients.
We are sure you have concerns about remaining safe and healthy at this time, too. We would like to share the current steps we are taking to ensure the studio environment remains safe and clean for your portrait session.
Until further notice: We will only be scheduling only ONE studio session every day, to ensure ample time for thorough sanitisation and cleaning between clients.
The studio is deep cleaned before AND after every session, prior to new clients arriving. All fabrics and wraps are washed or sanitised after use.
You can fill up the contact form below and you will receive the pricing details in your email inbox within 5 minutes.
In case of urgent requirements, please feel free to call me at +91.905.278.4000.