Suryakant is one of the most sought-after maternity, newborn, kids, family and baby photographer in Hyderabad and all of South India since 2011.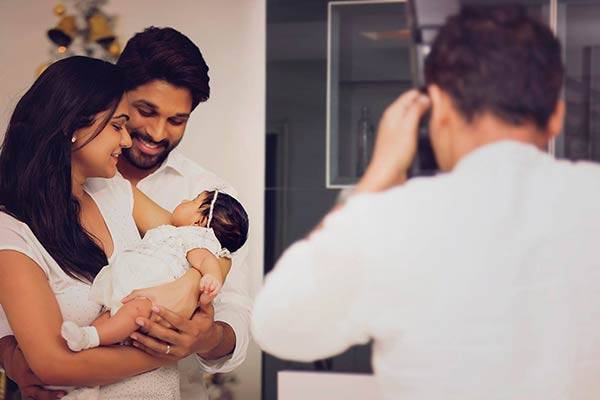 Priceless portrait for modern families
Suryakant loves to create breathtaking photographs & awesome films for babies and families in his baby photoshoots. And his team of extremely energetic and talented bunch of visual artists work tirelessly to capture precious moments at your baby event photoshoots like first birthday, naming ceremony, cradle ceremony, saree function, annaprasannam, baby shower etc.
Clickbaby has been named as the best baby photographer in India as well as the best birthday photographer in India by Canvera.
Clickbaby has been featured as best photographer in Hyderabad by Three-Best-Rated for the past four years.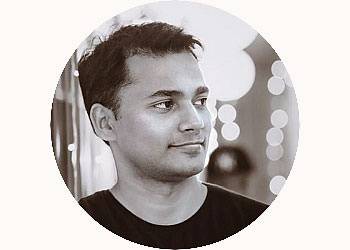 Hello, I am Suryakant, a pro baby photographer.
As a parent myself, I understand that every family has a genuine story, unique relations. During a newborn baby photography session, I can feel the love when a father gently cradles his baby girl, her teeny tiny hand clasped tightly around his finger. Just as in a baby photography session, the loving gaze between a mother and son as they stroll through a field at sunset. Life is filled with tiny moments of perfection, and my goal is to capture them as beautiful works of art.
I love to get creative with beautiful light, artistic perspectives, and funky angles. I offer to capture beautiful moments of children, mothers-to-be, and families in their homes or outdoor locations of their choice. The focus is on capturing natural emotions and creating artistic keepsakes… Let's talk…
HMT COLONY, MIYAPUR
HYDERABAD
FINANCIAL DISCTRICT
HYDERABAD
+91.905.278.4000  |  
sk@clickbaby.in